Today was Louise's birthday's lunch! Of course, La Poule Cooked a » Jamie Oliver's lunch « .
Let me show you our menu, with all the recipies taken from Jamie's latest book…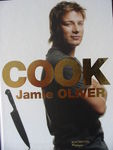 To begin with, La salade de Noël du Fifteen…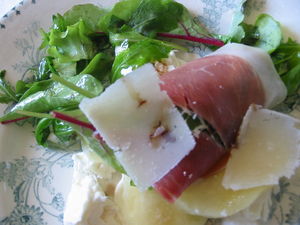 After the salad, La poule tried to make real pasta, she was a little frightened, but she managed…
Ravioli à la pomme de terre-pécorino-roquette!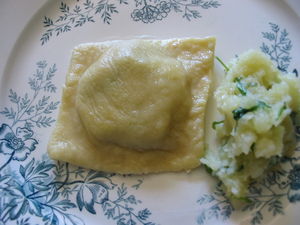 Main course…Super souris d'agneau au four!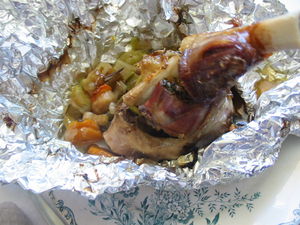 And for dessert…Eton mess and Brownies au chocolat du Fifteen!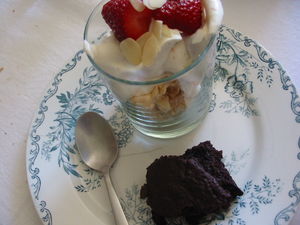 My dear friends, maybe you would like to have the recipies. Let me introduce you to my partner in crime! You saw her fabulous hen yesterday! Ladies and gentlemen…MA!!!!!!!!!!!!!!!!!!!!!
Instead of writing a looooooooooooooooooong text to explain the recipies, MA had a better idea, she made illustrations of the recipies!
To make the salad, just follow the instructions!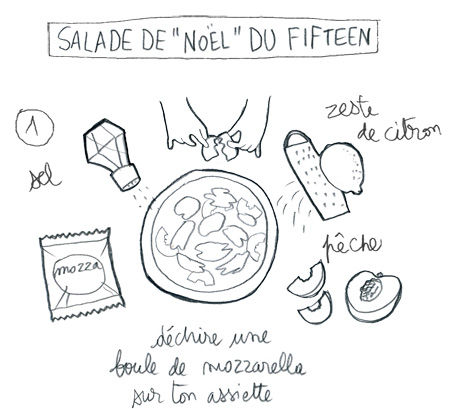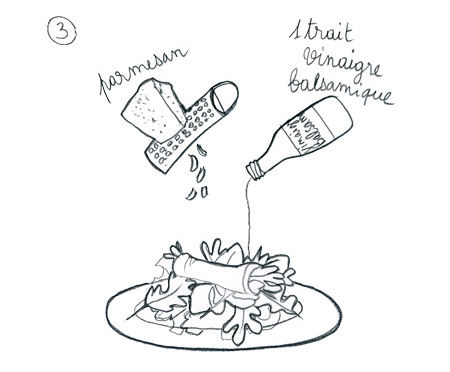 Ok for the salad? Now, the ravioli! Exactly the same principle…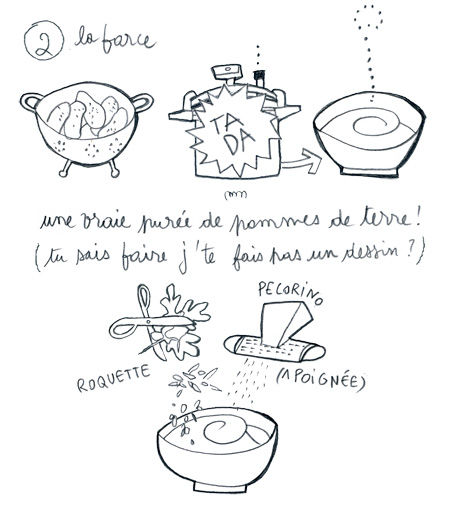 Are you still with me? Now for the main course!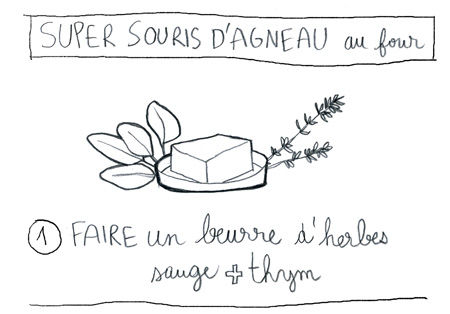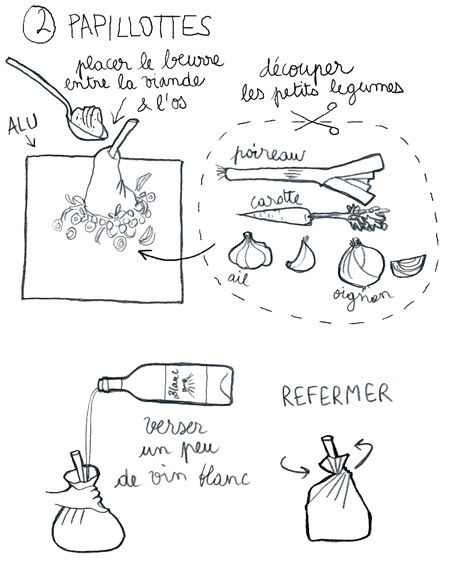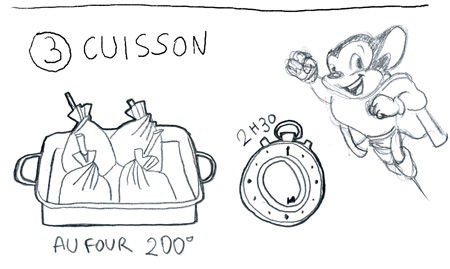 If you are still a bit hungry…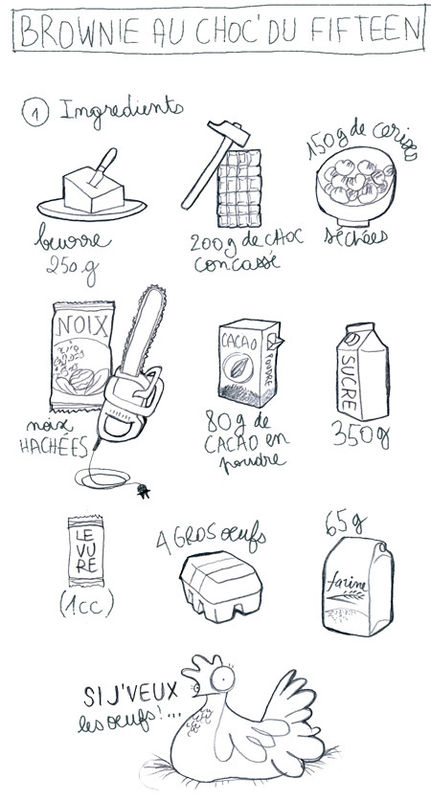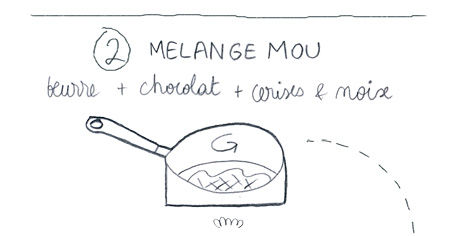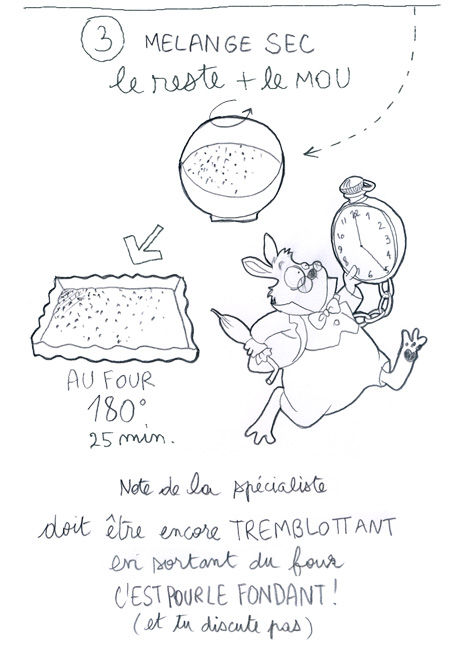 with…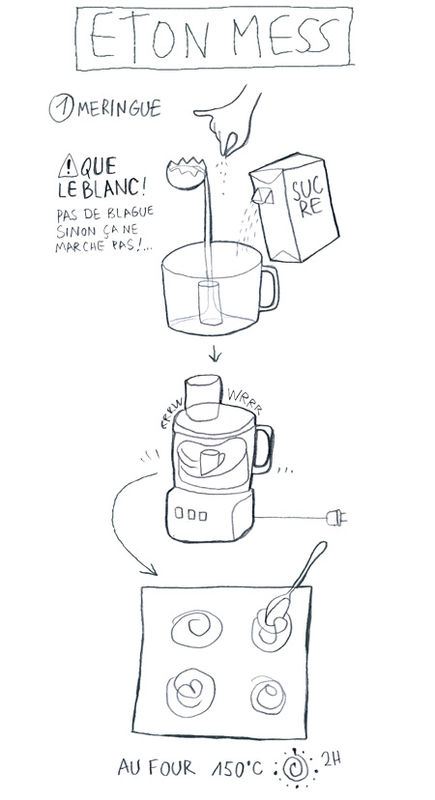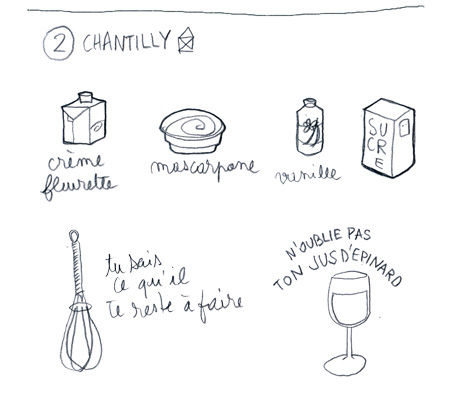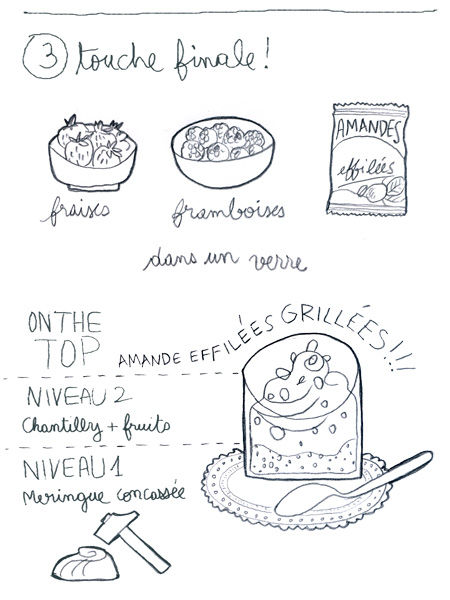 Cooking Jamie's recipies MA's way totally transformed La poule!!!!!!!!! youhouhou!!!!!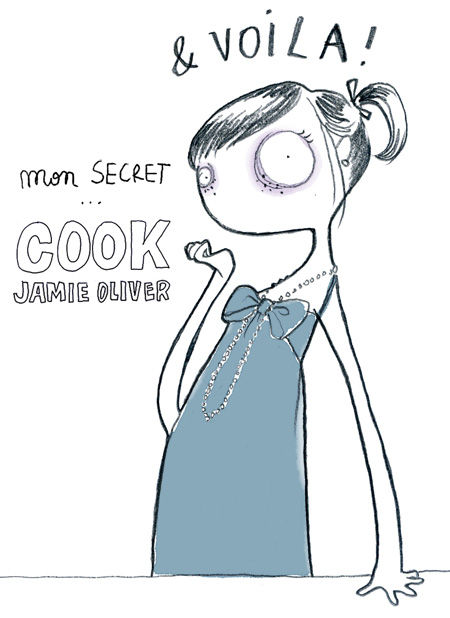 Edit 21h01: dear girls, remember my first post' s title… »to be patient… » you don't know the WHOLE surprise yet!;)))))))))))))